- - - - -
░░ █▀▀ █░░█ █▀▀█ █▀▀█ █░░ █▀▀ █▀▀ █░█ ░▀░ ▀█░█▀ ▄▀▀▄ ░█▀█░ ░█▀█░ ░░
▀▀ █░░ █▀▀█ █▄▄█ █▄▄▀ █░░ █▀▀ ▀▀█ ▄▀▄ ▀█▀ ░█▄█░ ▀▄▄█ █▄▄█▄ █▄▄█▄ ▀▀
░░ ▀▀▀ ▀░░▀ ▀░░▀ ▀░▀▀ ▀▀▀ ▀▀▀ ▀▀▀ ▀░▀ ▀▀▀ ░░▀░░ ░▄▄▀ ░░░█░ ░░░█░ ░░
- - - - -
I've been creating games since I was six years old. Not that they were good games. But nonetheless, they were games. Over the years, I've picked up snippets of code from here and there. I've learned how to do my own things, such as write music or create my own code. I've gained some design experience that has helped me in other branches of art and life as well. Games have always been there with me, and began the epic journey that brought me to video editing, creating wallpapers, arranging music, reviewing shows, playing guitar, and living my life the way I do today. My artistic journey is far from over, and I plan to stick with game developing throughout. So I'll upload the occasional game jam submission or novel idea onto this platform, so that others may join me in my adventure.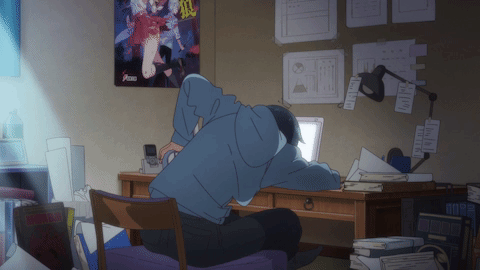 I know it's been a while since I've updated. For a while, I just couldn't get back into making games. Called it burnout. But now, even though I want to make games again, my schedule has devolved into a constantly miserable cycle of work and sleep. Even so, the night is long. Occasionally, I can make out a bit of time in which to make games. I prefer to make mechanics based games rather than story based ones. Story based games all just felt the same to me. A good game is a game with good mechanics - a good story with a good game makes it fantastic. But rather than focusing on telling a story through blocks of text, I prefer a more subtle way. Isn't that the power of games? While other media present the audience with a narrative, games make the audience incorporate that narrative into itself. Isn't it fascinating? I want to use that to move my audiences as much as I can, and use games to do what only games can do.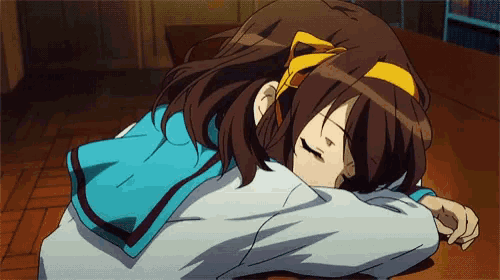 Since I mostly play around with engines (in the same way that I play games in order to master them and exert my dominance over other people through them), I've been slowly growing my mastery in Gamemaker. It's what got me started, and it's stuck with me through the years. I also want to play around with other engines, though. I know Clickteam Fusion is sitting around my steam library somewhere. I should pull that out every now and then. Share your games with me! I get lonely sometimes, and I get sick of playing the same games every day. I want to see what people like myself are creating. Let's call it inspiration.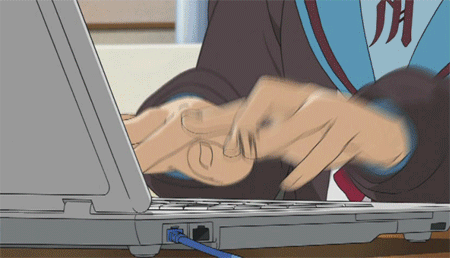 I'm still on gmail [charlesxiv944@gmail.com] and discord [charlesxiv944#0898]. Not that I'm lonely or anything... baka (╥﹏╥). I'm still a little sad that indieteamup disappeared overnight. What a shame. Not that it was working out for me or anything. Still, it was nice to have a place indies could meet up and encourage each other in this struggle. I guess Itch is the next best thing, as of right now.
- - - - -
░░ ▒█▀▀█ █▀▀█ █▀▄▀█ █▀▀ ░░░▒█ █▀▀█ █▀▄▀█ █▀▄▀█ █▀▀ █▀▀█ █▀▀ ░░
▀▀ ▒█░▄▄ █▄▄█ █░▀░█ █▀▀ ░▄░▒█ █▄▄█ █░▀░█ █░▀░█ █▀▀ █▄▄▀ ▀▀█ ▀▀
░░ ▒█▄▄█ ▀░░▀ ▀░░░▀ ▀▀▀ ▒█▄▄█ ▀░░▀ ▀░░░▀ ▀░░░▀ ▀▀▀ ▀░▀▀ ▀▀▀ ░░
- - - - -